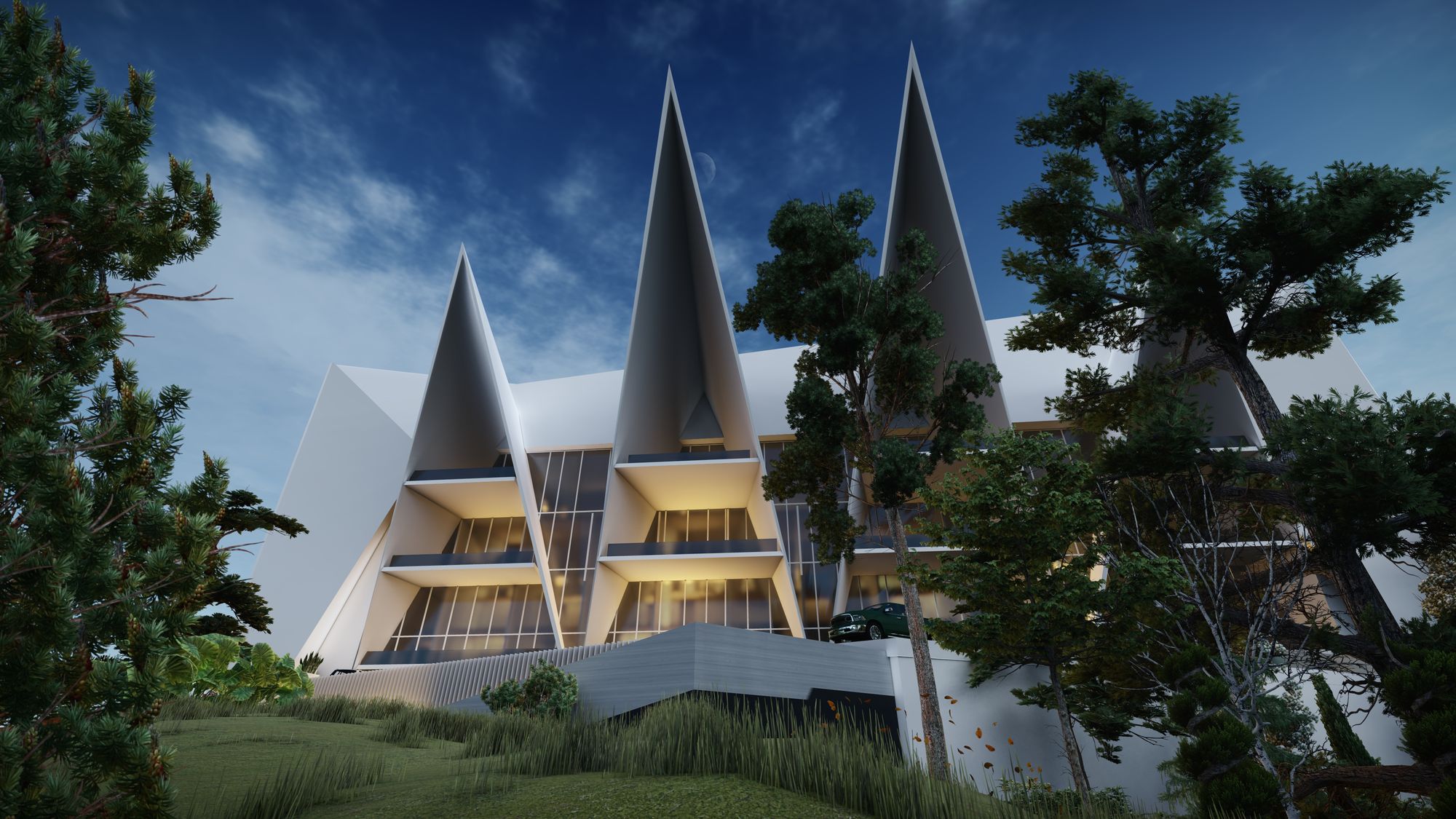 The project is located in Ghokini Islamabad having a ground area of 10 Kanal and situated on a top of a hill with beautiful scenic view. The site has a 360 panoramic view with lush green hills and beautiful sunset.
Client desired to develop a state of the art services apartments/hotel with 5 star amenities where the users have the opportunity to free himself from the daily hustle bustle life and enjoy the weekends and holidays with The Shards Hospitality.
The Project was envisioned and conceptualised with iconic and bold structure which can be focused from main Monal road. The building is a deconstructivist style having sharp and unique edges originating from ground and touches the sky, developing a canopy structure influenced by origami, a japanese style to fold paper and develop products.
Architecture to me is not just a combination of walls, windows and roof but a 3d sculpture form which tells a story from all direction, attracting everyone towards itself. Architecture is an Art which narrates a different perspective to every one. We tried to fuse the delicacy of luxury with the art of spaces in the form of exterior and interior to the end user, so they may experience the building in a more experintial level.
The building have 7 storeys, comprises of Ground floor having reception, waiting area, sovenior shops, bar and some executive suites, first floor with studio bed, one bed suites, second floor with one bed loft, and two bed loft, penthouse with infinity pool concept and roof top restaurant,  and 4 open basement with 180 degree views and visats having 3 restaurants, gym, spa, salloon, mini cenima and parking lots.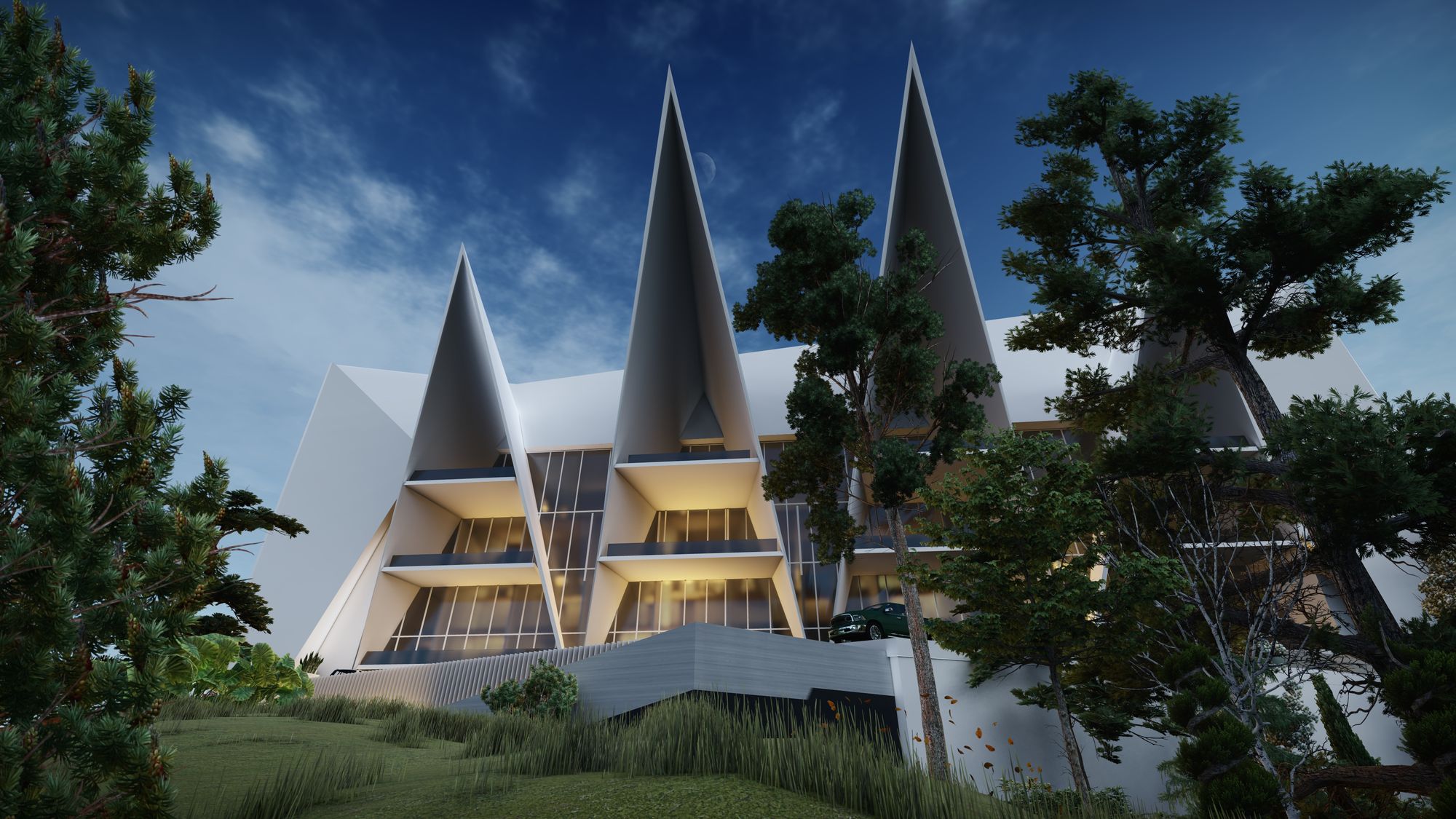 ---
Studio Bed
Now you can walkthrough the Sudio Bed in realtime. You can use Oculus or can watch it directly on your mobile.
---
One Bed Suite
---
One Bed Loft
---
Two Bed Loft
---
Gents Spa
---
Lobby